Well, it was my first visit to Chandigarh. Honestly, I must say, Chandigarh is one of the most beautiful cities of India. Chandigarh was a stop for me on my vacation to Manali.  The journey started from Mumbai with a direct flight to Delhi. I got a cab deal from Yatra to Chandigarh which took around four hours.
You can take a direct train, flight or choose for private or government buses to reach Chandigarh from Delhi. We reached Chandigarh by 6 pm in the evening and checked into Shivalik View in Sector 17. The stay was relaxing and good. Since I already planned a schedule for the next day, so it was time to sleep.
Next morning, it was time to get going. We took a cab from Sector 17.
Chandigarh is the first planned city in India and one of the cleanest and greenest of all cities. This beautiful city was designed by Le Corbusier with open spaces that offer a natural respite from its concrete buildings. Its parks, lakes and gardens make it an ideal city for browsing the great outdoors.
Our first stop was the famous Rock Garden which is in sector 11.
A perfect example of imagination, creativity and innovation, Chandigarh's rock garden is one of its kind which includes various kinds of art objects. The best fact about the Rock Garden is that each of its artwork has been made by using urban and industrial waste. The innovative Rock Garden was founded by Nek Chand in 1957 and spreads across 40 acres. The sculptures resemble humans and animals, and some are the great epitome of abstract art.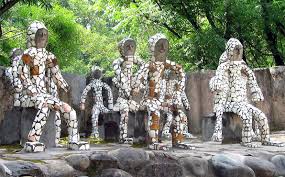 Near to Rock Garden is Sukhna Lake which is around 5 to 10 minutes' drive.
The unique part about the lake is that it is a man-made. The lake is 3km long and was created in 1958. People visit this lake in the morning to enjoy the beauty of nature and cool breeze. It serves as a great picnic spot and the best place for pursuing water and sports activities. There are a lot of eating options that includes the famous and delicious pani puri with different flavours.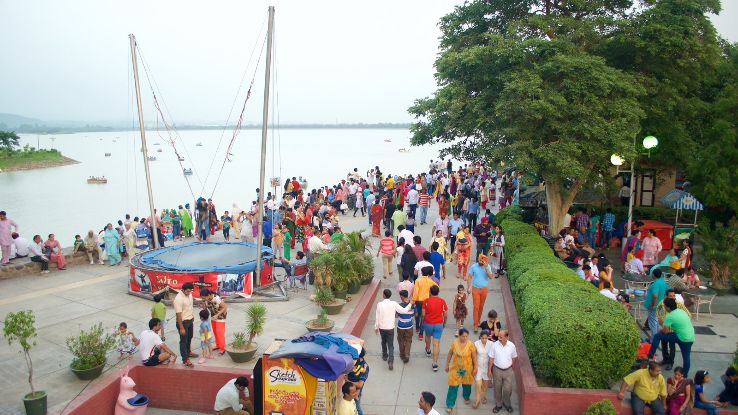 Next spot was the famous Open Hand Monument which was near 3.5 km from Sukhna Lake on the other side of Rock Garden.
The Open Hand Monument is the city's official emblem and was designed by Swiss-French architect Le Corbusier. It was a symbol of peace and reconciliation. The giant hand is made from metals sheets which rotate like a weathercock and indicating the wind direction.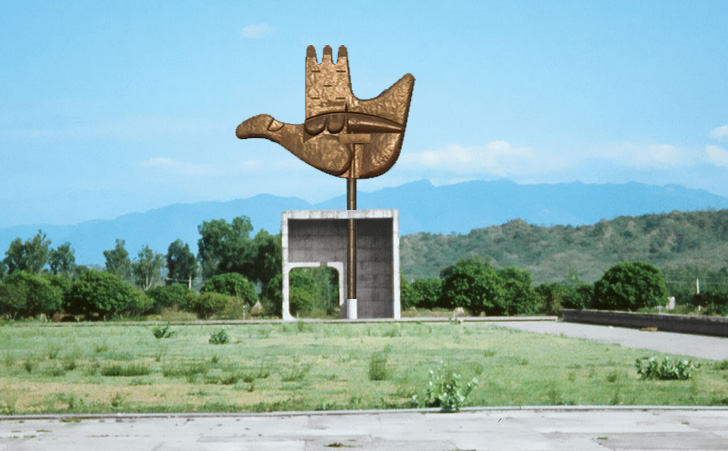 Just close by is the Capitol Complex which is popular for its structural and architectural beauty.
The Capitol Complex is also referred to as Le Corbusier Centre. It was used by the Swiss-French architect Le Corbusier and now it has been converted into a grand museum for tourists.
Check: TOP 5 BEST PLACES TO VISIT IN INDIA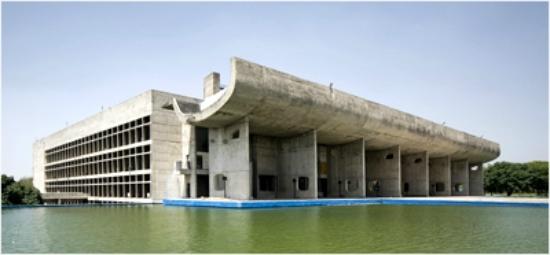 Our next spot was grand Rose Garden in Sector 16.
One should visit Rose Garden to witness the beautiful gardens of the city. Rose Garden is a place to enjoy, relax nature at its best. It exhibits some of the exquisite and rarest varieties of roses which is spread across 30 acres of land with 1600 several species. The park not only has roses but also trees of medicinal value. The park hosts an annual rose festival, a major cultural program in Chandigarh during the timeframe of February March.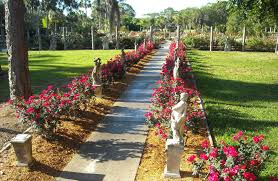 Near to Rose Garden is the Government Museum and Art Gallery
All art lovers should visit for a delightful experience at the Government Museum and Art Gallery. It has exquisite pieces of artwork and some unique creations that will leave you spellbound.
Visit: 10 best places in India to celebrate New Year in 2019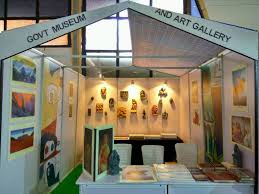 The next stop was International Doll Museum in Sector 23 with 10 minutes' drive.
It was founded by the Indian Council of Child Welfare in the year 1985. The museum contains a broad collection of fascinating puppets and dolls brought from different countries that stand beside the great Indian collection.

Well, it was a very long day and we finally want for the largest mall in the Chandigarh — Elante Mall.
Elante is considered to be one of the greatest malls in Northern India. We got a glance of the Chandigarh locals and enjoyed the ambience and food around before we began our overnight bus ride to Manali.
As we had only one day to explore all parts of the city. For your planning, you can add attractions like leisure valley, terraced garden, musical fountain and many more in your travel journey and make the most of your visit.
×
Sorry! The Author has not filled his profile.