Priyanka Gandhi Vadra has made an official entry into politics.
Her appointment as the Congress general secretary for UP (Uttar Pradesh East) is being labeled a "masterstroke" that gave reflection about the party's intent for allover control in the politically-crucial state.
From journalists to political analysts, people took Twitter for their congratulations and wishes to Priyanka on her political debut while some indicated that the 2019 Lok Sabha had become more interesting.
You can check out below – Twitter comes up with many Questions
Battle – Modi vs Priyanka
Senior journalists such as Shekhar Gupta and Barkha Dutt highlighted that Priyanka has been made In-Charge of East Uttar Pradesh, which includes two key constituencies of the BJP – Prime Minister Narendra Modi's Lok Sabha seat Varanasi and Uttar Pradesh Chief Minister Yogi Adityanath's stronghold Gorakhpur.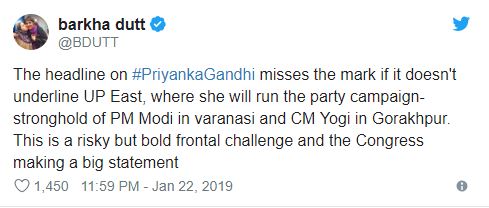 Gupta even called this "a risky appointment.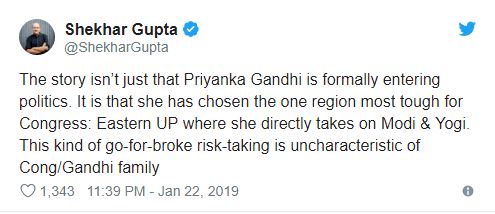 Will Priyanka Gandhi be successful as Indira Gandhi?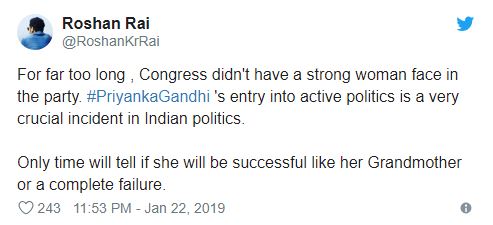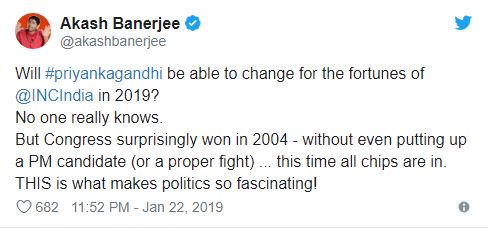 Comparisons With The  Kennedys, Castros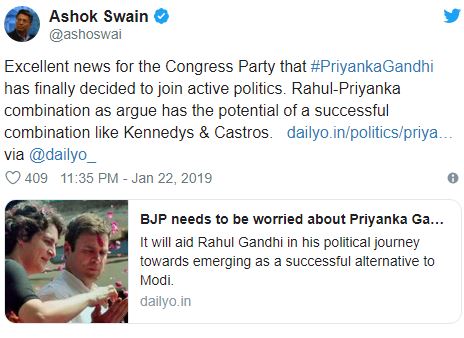 Elections Just Got More 'Exciting'


Others Question If It's too late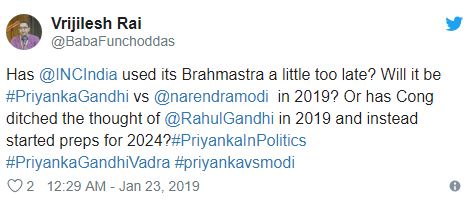 Check here for: Will India Have A New Prime Minister After The 2019 Elections?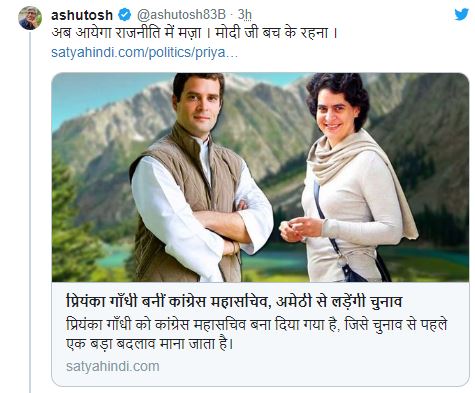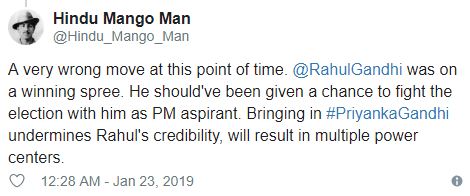 ×
Sorry! The Author has not filled his profile.